About coffee
Caffeine. «FOR» and «AGAINST» — harmful or beneficial?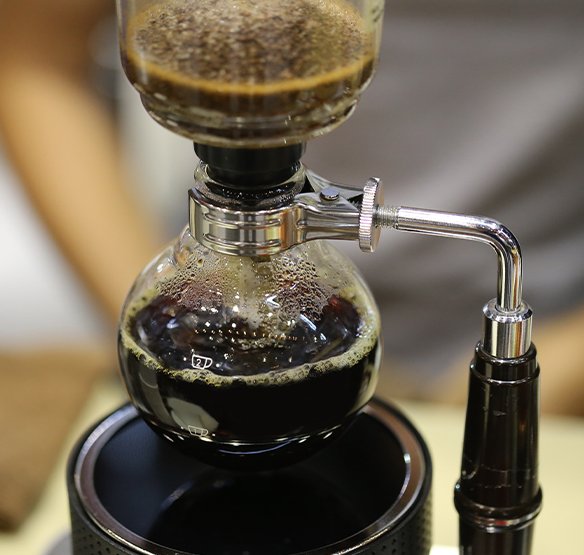 Caffeine is found in varying amounts in more than a hundred plants; however, it is only found in high quantities in coffee, cacao, the kola nut and tea leaves. The caffeine content of a cup of coffee is influenced by several factors:
Degree of roast: Beans that are more roasted (darker), such as those used for espresso, have less caffeine; The variety of coffee used: Robusta beans have more caffeine than Arabica beans; The coffee brewing method: The less contact the coffee has with water, the smaller the amount of caffeine, meaning a cup of espresso that is brewed for 28 seconds contains little caffeine, contrary to the common stereotype. Remember that caffeine has practically no effect on the taste of the coffee — it is a misconception that the bitterness of a coffee corresponds to the amount of caffeine. Bitter coffee does not mean strong, and vice versa: Strong does not mean bitter! The bitter taste is due to complex organic substances called tannins. Milk or cream is added to coffee to neutralise the tannins, binding to them and causing the drink to lose its bitterness. Caffeine is considered a mild stimulant, affecting the central nervous system through parts of the brain. Coffee doesn't just perk you up, it helps you overcome feelings of sleepiness. It also helps to increase your work capacity. The caffeine alkaloid improves reaction speed and promotes concentration.
By stimulating the heart muscle, caffeine increases the heart's blood output, speeds up breathing and increases the metabolic rate throughout the entire body. It promotes the dilation of blood vessels, increasing the blood supply to all organs. At the same time, it causes the blood vessels in the brain to contract, resulting in a short-term increase in blood pressure. Since 1958, coffee has been on the list of beverages and foodstuffs deemed safe for human health by the World Health Organization. Caffeine is completely flushed out of the body. A healthy adult can safely drink two to three cups of coffee per day (this amount is even considered to have therapeutic benefits for a healthy person.